100% FREE U.S. SHIPPING ON ALL ORDERS!
HURRY, LAST CHANCE TO SAVE 77%!
Finally, You Don't Need To Spend $5,000 On Expensive,
Traditional Hearing Aids Anymore!
(480) 336-9292

USA OWNED AND OPERATED

*** Facebook Sale ***
*** - 77% Off Ends Midnight Tonight ***
🔥BUY 1 GET 1 FREE SALE (Get 2 Units When You Order Today) 🔥
The Nano RX2000™ Rechargeable Hearing Aid
Backed By A 45-Day Money-Back Guarantee!
The brand new Nano RX2000™ Rechargeable Hearing Aid is one of the most powerful, easy to use devices on the market at its price. This new technology is so impressive that many customers say it actually works better than their $5,000 hearing aids!
The RX2000 is extremely easy to use, and powerful enough to help the majority of all users. It is extremely discreet, and completely rechargeable, which can save hundreds on batteries every year!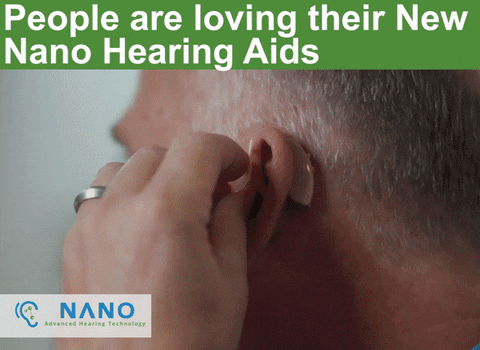 NANO Hearing
Big $5000 Hearing Aid Brands
Rechargeable (No More Batteries!)
Affordable (Under $500/Pair!)
2 For 1 Sale! (Save $892)
1 Year Warranty
45-Day Money-Back Guarantee
Benefits
Extremely easy to use and adjust, large buttons
Nearly invisible when worn, very comfortable
Powerful enough to help almost any level of hearing loss
Why Is This The Best Rechargeable Hearing Aid?
✔ Comfortable BTE model, easy to use
✔ Tiny size, nearly invisible behind the ear
✔ Wire thin receiver tube
✔ Fits ear canal nicely without discomfort
✔ Approximately 16 hours of battery life per charge
✔ Easy to use On/Off Button
✔ Easy to use Up and Down volume buttons
✔ Low Battery Warning
✔ Frequency controls for unique environments
✔ Normal/everyday frequencies
✔ Television frequencies
✔ Feedback Control
✔ Standard Micro USB Charger
Reviews
Best phone support
I talked to a rep on the phone, and they were absolutely amazing! He stayed on the line with me for 25 minutes and answered ALL of my questions, and he even took my order over the phone super easily! Thank you nano hearing aids!
I can hear again from my right ear
Wonderful, great, I can hear again from my right ear. My daughter has been telling me how loud people in the grocery store are. Did not believe it until this past weekend when we shopped. She was right, I had to turn down the volume. I never wore a hearing aid before. I no longer say please repeat that..
Nano I am very pleased. Thank you.
Amazing sound quality for such a low price - Im shocked!
Im so happy to leave a review for Nano! Nano is different than anything Ive tried - and Ive tried $2,000-$5,000 hearing aids from Costco, Miracle Ear, and other big companies. And guess what? I prefer Nano to any of the traditional expensive hearing aids Ive tried! Nano is simple, easy to use out of the box. Anyone can work it -- even if youre not tech savvy. Just put the batteries in and turn it on, and adjust the volume if need be. The benefits far outway the cost by 100 to 1. In fact, Nano isnt a cost, its an investment into your hearing and your health. I read a news article about the 7 hearing loss dangers like getting early alzheimer's disease, memory loss, brain damage etc, and its shocking how fast your brain deteriorates without hearing sounds it should be. Its like not using your muscles - they get weaker over time. In reality, Nano is saving you lots of money on a potential future hospital bill! And for 1/20 the price of traditional hearing aids, if you havent purchased yet, youll miss ut on the biggest sale of the year and a once in a lifetime opportunity. Take action now, just do it! Its worth it, and theres NO risk, since Nano has a 100% money back guarantee for 45+ days - so even in the rare case youre not completely satisfied Nano will help you!
Great hearing aids
I've had my new hearing aids for two weeks now and I love them. I can't even tell when they're in my ears and my hearing has increased 100%
Enjoy TV again
I purchased hearing aids for over $6,000 recently. I kept them for a week and returned them could not justify the cost with the hearing improvement. I saw Nano on Facebook and decided to try them. The benefits were similar to expensive ones but the Nano was more comfortable and I felt better. Thank you for your wonderful products.
Received and starting
results for first week - big improvement of prior product used!
God bless Nano
After spending the last 25yrs. hearing repeatedly what did you say, my spouse can hear me. He got some hearing aids for $4500.00 5 yrs. ago but they never really worked well and he was always in for repairs. We are 80 years old now and live on a fixed income so when they broke again we couldn't afford to get new ones. The one evening I was on Facebook and saw your add.. So I jumped in and ordered them, again God bless you all. P.S. Life is so much more pleasant.
Love these RX2000 Hearing Aids!!!
I couldn't be happier. I've actually have had to ask my wife to speak more softly these days! And in the evening hours, I used to put on a set of ear buds to listen to the TV without having the volume on the TV turned up. Now I tone the volume DOWN on the TV and we can actually hold a conversation while watching TV! Still experimenting with volume control, but I am super pleased. I can hear and it didn't cost me an arm and a leg!!!
I am happy so far, battery life seems reasonable and I think they do as good a job as the ones I paid $3200 for . Volume controll seems adequate and external noise control works well. I have had them a little less than 2 weekks.
There as good as the high price hearing aids. I love the fact there are no more battery's.And are at a price I can afford, being on a fixed budget.
4 GREAT REASONS TO BUY FROM US
100% Secure
45 Days Money Back Guarantee
Satisfaction Guarantee
Easy Returns
Unhappy With Your Product? We'll Take It Back!
We stand by our high-quality products and your satisfaction is guaranteed. For all returns please email: returns@nanohearingaids.com
Secure Checkout
We use encrypted SSL security to ensure that your credit card information is 100% protected.
QUESTIONS? COMMENTS? WE WOULD LOVE TO HEAR FROM YOU!
Please contact us through the contact form. All emails are typically responded to within 24 to 48 hours, except weekends and holidays.
Back to the top of the page.